A+ College Ready January 2018 Administrator Training
January 31 @ 9:00 am

-

3:00 pm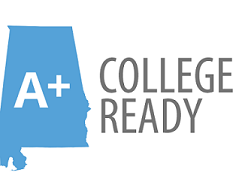 The purpose of the A+ College Ready Administrator Training is to empower school and district administrators to lead a school or district with a culture of rigorous teaching and learning.  Participants will also be briefed on upcoming events and opportunities associated with the A+ College Ready program.
Expanded opportunties for computer science training, Advanced Placement counseling and recruitment strategies, and exploration of the of the A+ College Ready curricula in grades 6 – 10 will be topics of discussion.  In addition, there will be a work session for partner schools to begin working on a 2018-19 partner school budget.
A+ College Ready asks that a team of administrators represent each program high school: superintendent, high school principal, middle school principal, counselor (for junior/senior level courses), AP Coordinator and middle school A+ Coordinator.  Each attendee should register separately.
Registration begins at 8:00. Please mark your calendars and make plans to attend. Attendance is required for cohort 8, 9 and 10 AP Coordinators at three of the four Administrator Trainings, as a component of the AP Coordinator stipend. There is no limit to how many people from each school may attend. Lunch will be provided.